News
We regularly update our facebook page.
Please log into facebook and click LIKE on our facebook page for latest news and photos
2013
At the 2013 Kaharau sale a Kaharau Atlas son, Lot 36 bred at Rimunui, sold to Mangapapa Stud for $52,000. It was the highest price paid for a bull that year at an on-farm sale until the following day when Kaharau purchased Cricklewood Crusader for $ 65,000.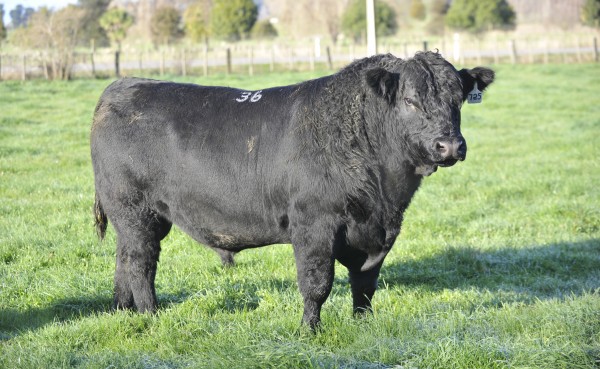 2015
In 2015 Kaharau and three other studs from East Coast Angus entered eight heifers into the Hawkes Bay Royal A & P Show, where Angus was the feature breed.
Kaharau was very pleased to win the Angus Yearling Pairs class and be awarded Reserve Champion Angus Yearling Heifer, with Kaharau Amelia 9758 (a Class 790 daughter).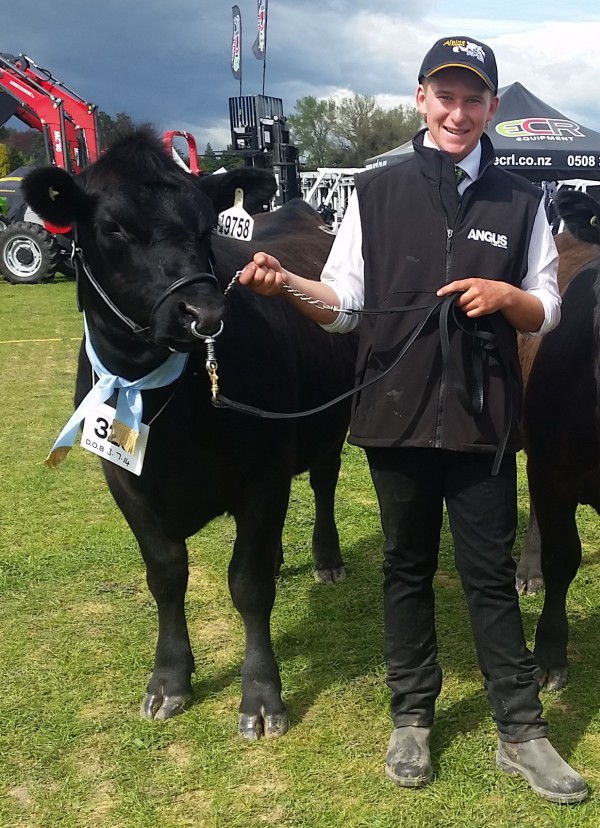 2015
Two Kaharau heifers achieved semi-final placings in the Steak of Origin competition
2015
Two long time Kaharau Clients, Taaheke & Ranganui Stations came 1st & 2nd in the Silver Fern Farms 2015 Steak of Station competition at the Gisborne A & P Show. The animals were judged 'On the Hoof' & 'On the Hook' for taste, tenderness, ph and marbling.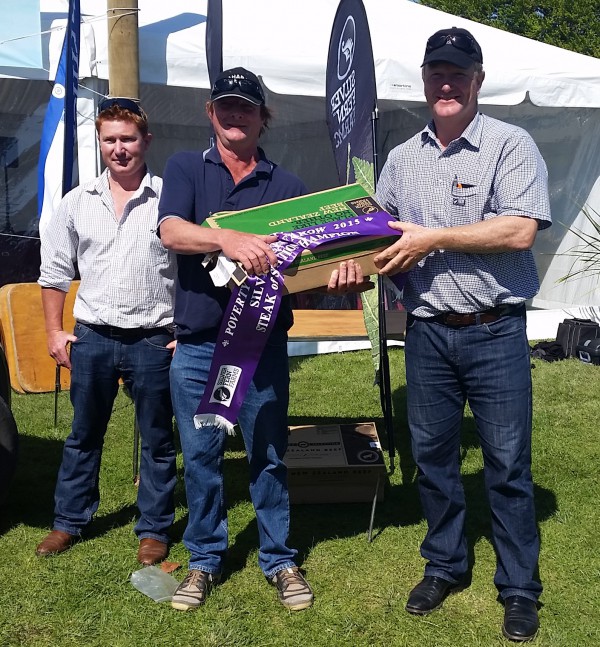 2016 SALE
Lot 9, Kaharau 250 sold to Quailburn Downs for $23,000
2016
Leading Australian breeder purchased 64 Kaharau embryos from specially selected Kaharau Donor cows.
2017
Kaharau purchased Tangihau Bayly L57 for $42,000, a Fossil Creek Hero son.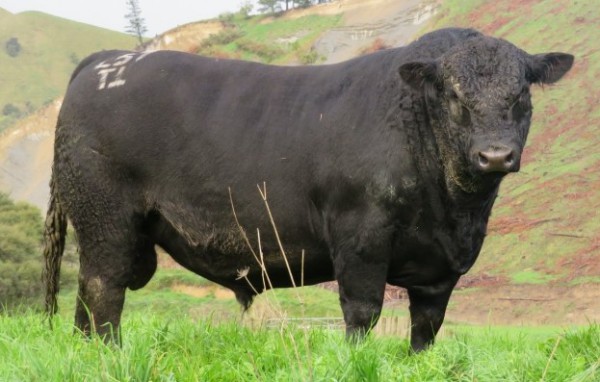 2017 SALE
This was a very special sale for Kaharau that saw us celebrate 60 years of Angus Stud cattle breeding – 1957 to 2017. A great crowd attended the Sale with special guests ( original agents and breeding colleagues of Colin & Jackies' ), friends, family, buyers, underbidders, clients and agents. Photo boards depicting the 60 year history of Kaharau were up on the walls of the shed, bubbly flowed and old friendships were re-acquainted.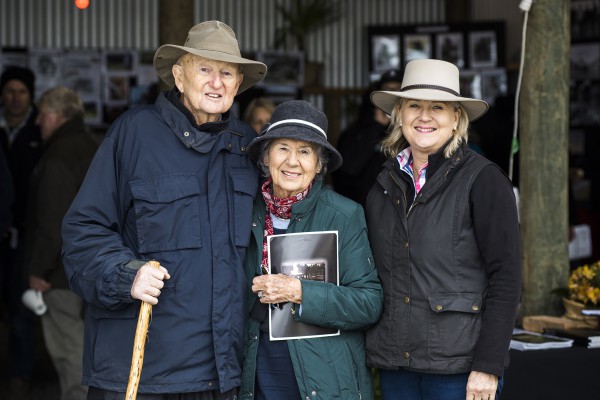 2017
A great result for Kaharau at the November Matawhero Cattle fair in Gisborne. The first time we have steered our 5th mob of bulls. We sold a pen of 25 Kaharau 2016 born yearling Steers, born, raised and run on our Rimunui Station hill country fetched the top per kg price at the Sale – $ 3.70/kg.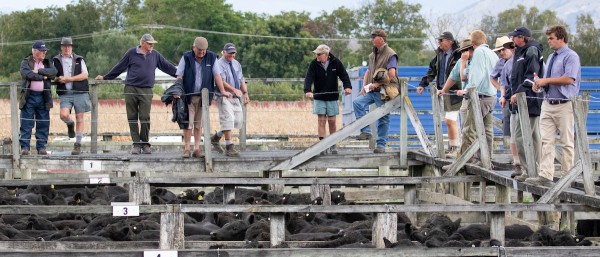 2018
Success and excitement also came for Kaharau in June 2018 when we were awarded a SILVER MEDAL in the STEAK OF ORIGIN competition in the Best of Breed – British - Angus class out of 266 entries, with a 100% pure bred Kaharau heifer who had been afforded no special treatment !
The entries were tested for tenderness, % cooking loss in weight, % marbling, colour, water binding capacity and pH. The cooked steak was then judged by a panel of New Zealand's top chefs to decide on the best aroma, taste/flavour, tenderness, juiciness and texture.
Competition Head Judge, Graham Hawkes who has been involved in the competition for 15 years said "This competition is the pinnacle for any beef producer, it sets the benchmark for quality produce, helping guide chefs on where their ingredients come from".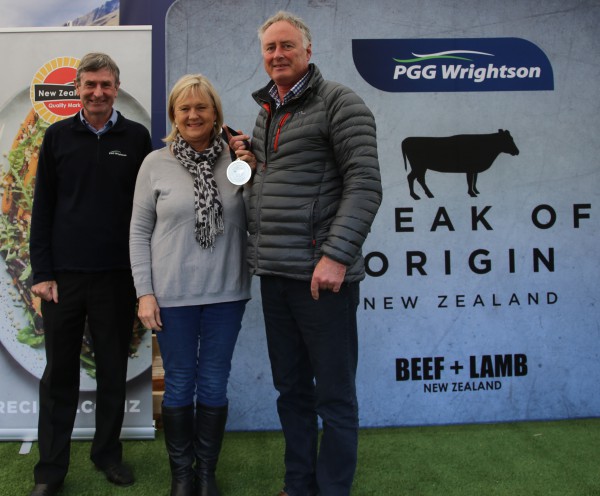 2018 RECORD SALE
The 2018 Bull Sale is one that will go down in the Kaharau history books.
We were thrilled and proud to achieve NZ's top Bull price when Lot 2 Kaharau Outlander 632, a Braveheart of Stern son, sold to Rangatira and Turiroa Angus Studs for $95,000,
Lot 7 Kaharau George 589 sold to Atahua Angus for $50,000 alongside 8 other stud bulls sold.
Kaharau also achieved NZ's top 2018 Bull Sale average of $14,970 across 51 bulls sold.
We were overwhelmed with the incredible support we received. A huge thank you to all of you - the clients, agents, family and friends and to our terrific team here at Kaharau .
Kaharau George 589 – semen sold within New Zealand and to Australia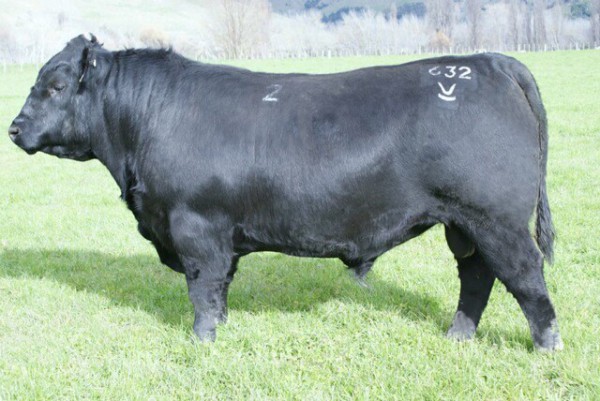 2019 SALE
Another successful Sale and a huge thrill again in 2019 selling Lot 4 Kaharau 306, a Millah Murrah Kingdom son, to Atahua and Merchiston Angus Studs for $78,000.
The Millah Murrah Kingdom sons sold very strongly, averaging close to $20,000.
5 bulls went to Studs and a very healthy average across 56 bulls of $13009. We were delighted with the strong result and wish all the buyers well with your purchases.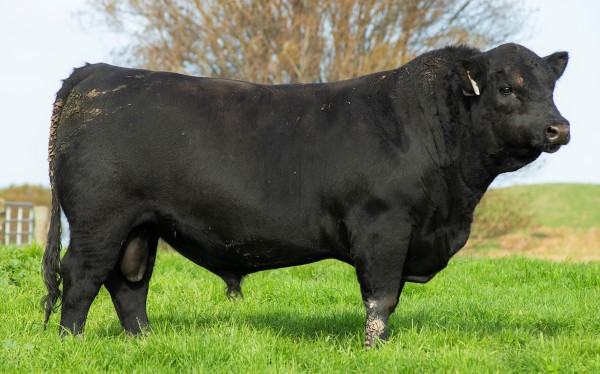 2019
Kaharau semen sold to 5 Studs in Australia from Kaharaus' 2019 Keeper Bull Kaharau Class Man 444. His Sire breeding is Kaharau Class 790/Zodiac and Dam is Goldwyn Jess H601, a Matauri Reality daughter.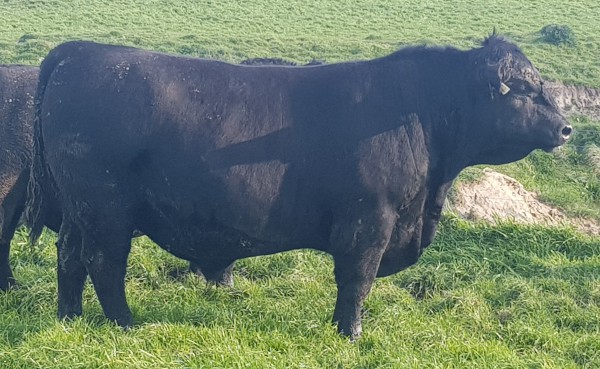 2019
Semen from Kaharau 306, a Millah Murrah Kingdom son sold within NZ and to Australia.